NEW SOFTWARE: design and analysis of concrete structures and timber components
Release date 10 June 2013
Eiseko is the new Italian reseller of the software RUNET: software for design and analysis with eurocodes with adaptations to national annex, with guarantee the easiest and most economical way to adapt to eurocodes.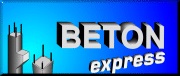 Design of Concrete structures according to Eurocodes
Programs includes a big variety of slabs, beams, columns, spread footings, cantilever walls, gravity walls, corbels and deep beams. All this designs can be performed in one program.
Concrete design according to Eurocode 0 and 2, EN 1992:2004.
Geotechnical design according to Eurocode 7, EN 1997:2004.
Automatic generation of CAD drawings.

Structural Timber design software.
A program for design and dimensioning of timber components, and timber roofs according to Eurocode 5 (EC5). In a graphic environment you design roof trusses and elements of timber structures. Detailed report with calculations, automatic generation of truss drawings and details of connections.