The EISEKO group is a team of skilled professionals that provides a series of products and services dedicated to the precast world, with the purpose to completely serve precast companies and their consultants.
---

EISEKO COMPUTERS develops and resells calculation and drawing software for the design, check and estimation of precast structures, reinforced concrete structures, steel or timber structures, pre- and post- tensioned concrete structures; software for the streel connection design; software for the structural analysis of buildings; software for the geotechnical analysis; software CAD ZWCAD.
AIST Partner
ISI Partner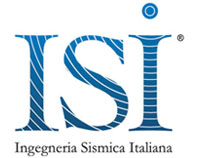 ---
---

EISEKO ENGINEERING (ex Studio Abakos) is an engineering office, that provides the working design of industrial, commercial and civil buildings; of the seismic check of existing buildings; of the working design of foundation work for civil and precast buildings; of the feasibility and engineering studies of new precast elements.
---
---

EISEKO PROVE is a modern CERTIFIED Laboratory for the test on materials, equipped to perform a wide range of tests on different building materials and on existing structures in place.
---
---
BUILDING SERVICE Di Cenzon Francesco & Pomini Giorgio s.n.c. p brings the new technologies in Italy! Specialized in connection systems, offer technologies in the forefront to the Building Companies: anti-seismic, invisible, strong, with simple assembly and economic.
---